Volleyball
Volleyball is both a casual recreational sport and a highly competitive team sport, and as a result, it has become one of our most popular sports.
While volleyball is safer than a number of other team sports, it is a fast, physical sport, and injuries can occur. Some are due to trauma, but most are due to overuse. Whether you play competitively or in pick-up games on vacation, overall physical condition is important in preventing volleyball injuries.
Repetitive jumping, twisting in the air, and then landing can lead to a number of knee problems, back strains, shin splints, and injured ankles. Core body conditioning, including strength, agility, and balance drills, will reduce your chances of one of these injuries taking you out of the sport for a period of time while you rehabilitate.
As with all overhead sports, shoulder injuries, including rotator cuff problems, a torn labrum (a ligament-like structure which adds stability to the shoulder), and suprascapular neuropathy (compression of a nerve along the top of the shoulder) can occur. It is important to slowly strengthen the muscles in your shoulder and upper arm. Also have your coach watch your overhead striking technique to be sure you don't need to modify your approach or your follow-through.
Because of the intensity of practice and play for the high school competitive level, and because the club and school seasons overlap giving the players no "off season" time to let the body rest, overuse injuries may not have a chance to heal. Players need to pay close attention to pain and seek treatment immediately. Players also need to maintain a regular personal core conditioning program in addition to volleyball to help reduce the effects of heavy overuse of certain muscles, tendons, ligaments, and joints.
Jammed, sprained, fractured fingers, or a dislocated thumb usually occur when blocking, while wrist and other hand fractures typically occur either when setting or diving for a ball.
Always "call" the ball to reduce the chances of a collision with another player also going for the ball.
Whether you are playing indoors or outside, be sure to drink plenty of water before starting to play, during breaks, and rehydrate at the end of the game. If you are playing outdoors, be sure to use sunscreen and clothing appropriate for protection from the sun. Wear sports rated sunglasses or tented safety goggles to protect your eyes.
Volleyball shoes, cross trainers, and basketball shoes serve different purposes, and while they may look similar, they are not recommended to be interchangeable. A volleyball shoe is a specially designed shoe, able to give good support to the foot, while bending appropriately across the ball of the foot, and cushioning the mid-foot and heel upon landing from a jump. The sole is also specially designed for the chosen playing surface of an indoor court, outdoor grass, or beach sand. Be sure your shoes are well tied and won't come undone during practice and play.
Careful selection of volleyball shoes is very important to safe play, and it is important to know that they are not the same as basketball shoes or cross trainers. Try on a variety of shoes, and practice jumping and landing. Pick the shoe that feels the most stable and comfortable for your feet. What is best for one player's feet will not necessarily be the best for someone else's feet.
Kneepads provide a degree of protection, especially for beginners and recreational players. Many are sold as "one size fits all"; however, as is true for shoes, you should pick a style of kneepads that is best suited for your body build, your skill level, and your style of play. They come with a number of different cushioning materials and in a variety of sleeve lengths.
Padded volleyball shorts will help protect you from hip pointers and abrasions when landing on the floor. Longer padded shorts, which cover the thighs, will also help protect you from burns from sliding on the floor.
Choose a volleyball based on how you will be using it. Outdoor balls will weigh a little more and the panels will be stitched together, making them more durable. Indoor balls are a little lighter weight, and will have their panels molded or glued, making their seams smoother. Composite balls are often regarded as practice balls, while leather balls are for competition. To protect it, keep your ball properly inflated to the pressure indicated on the ball.
The poles and wires that hold the volleyball net should be padded to protect the players.
Because of the physical demands of the game, children under the age of 13 should play a modified version of volleyball, where the ball is lighter (such as a 20 cm foam ball), the teams are smaller (6 to 8 children), the net is lower (6'6"), and the court is smaller (half-court size). Children ages 13 through 15 can go up to a regular volleyball, raise the net to 7', and have teams of 9 to 12 players, with 9 on the court at any time. This will enable them to have a more successful experience learning the game, and be less likely to sustain serious injury before their bodies are mature enough to handle the physical demands of the game.
— Tom Parr, M.D.
COMMON SPORTS INJURIES & SAFE PARTICIPATION
Baseball & Softball
Basketball
Bicycling
Boating & Waterskiing
Cheerleading & Gymnastics
Dance
Fishing
Football
Golf
Horseback Riding
Ice Skating & Hockey
Martial Arts
Personal Conditioning
Running & Jogging
Skateboarding & Rollerblading
Skiing & Snowboarding
Soccer
Swimming
Tennis
Track & Field
Volleyball

SPORTS MEDICINE RECOGNITION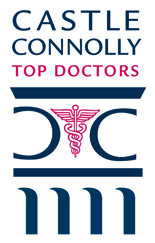 Recognized as one of the "Top Sports Medicine Orthopedic Surgeons in the USA" by Castle Connolly.
Dr. Parr has been named as an "Outstanding Orthopedic Surgeon of Texas", as seen in SPORTS ILLUSTRATED.

SPEAKER'S PROGRAM:
Dr. Parr enjoys teaching parents and coaches on the various aspects of sports safety. If you would like him to speak to your group, please call us.




free Wi-Fi
for our patients
in our office


Follow us on Facebook