Track and Field
Track and Field has more student athlete participants than any other high school sport. This is most likely because many students and coaches use Track and Field as a means of increasing the fall sport participants' speed and conditioning during the spring.
With the exception of hurdles and pole vaulting, chances for injury in track and field are not as great as in many teenage sports, and those that do occur are usually due to overuse or incorrect training rather than sudden trauma. Overuse injuries are more likely to occur if the student tries to "catch up" in training too fast at the beginning of Track season. Students who plan on participating in Track and Field should continue running on their own several days a week between the end of the fall sports season and the beginning of the start of Track and Field in the Spring to maintain overall fitness and conditioning.
Always keep in mind that pain is an indication of developing overuse injuries, so if pain starts to interfere with performance, have your physician provide you a recovery training plan to help heal the overuse injury and to help prevent creating more serious problems which might develop.
SPRINTING EVENTS (100, 200, 400, 800, & Hurdles):
Sprinting is an important aspect of many sports, in addition to being part of specific events in Track and Field. It involves running at great speed for a short distance, with a very rapid start, continuous acceleration, and usually a rather sudden stop. As a result, sprinting puts significant stresses across a number of joints in the feet, ankles, and legs, affecting the tendons, ligaments, and muscles. Achieving a competitive level of speed should be done gradually over a period of several months to reduce the chances of training injuries.
Overuse and over training can lead to tendonitis, especially in the lower leg. Strains of the calf, hamstring, and quadriceps muscles are due to muscles being extended or forced beyond their allowable range of motion. There are different grades of muscle strains. The higher the grade, the longer the recovery. Proper stretching should be part of the regular warm up before doing any running activities throughout the year. This will help the muscles gradually stretch out more and help the tendons and surrounding stronger tissues to continue to grow and strengthen without injury.
Besides tendonitis and muscle strains, there can also be joint sprains where a ligament is injured. Ligaments attach bone to bone. Ligament injuries usually result from stressing a joint to a greater degree than its allowable range of motion, such as rolling ones ankle. In track and field, the hurdles are notorious for sprained ankles. Year round regular proprioception (balance and positioning) training can reduce the chances of ankle injuries. This can be accomplished by such simple means as walking forwards and backwards for a few minutes every day on a 2x4 or 2x6 plank.
LONG DISTANCE EVENTS (1,500, 3,000, 5,000, & Cross Country):
Long distance running during the school years becomes an individual sport for a lifetime (see Running and Jogging) because long distance running emphasizes aerobic endurance more than speed. Year round training is important because aerobic endurance can only be safely built up gradually. Improving core strength helps long distance runners to maintain better form throughout the run. Interestingly, recent literature has shown that weak hip muscles lead to increased knee pain in runners.
While diet is important for all athletes, a proper low fat diet of carbohydrates and proteins, which include good sources for vitamins, calcium, and iron, does affect performance in long distance runners.
One injury very common in long distance runners is "shin splints". The symptoms of shin splints involve pain and soreness along the inside part of the shins. The pain can be so intense as to prevent to athlete from running. Although the cause for shin splints is not quite clear, the prevention and treatment has been well established. In order to prevent shin splints, athletes should gradually build up to full speed/strength practices. Many times this can only be accomplished if the student athletes gradually builds up their training before formal team practices begin. Another helpful prevention tool is to not wear track spikes for the first few weeks of practice, and then to gradually start wearing them more and more often until the athlete's feet and legs have had time to adjust to the different running style associated with wearing these shoes.
Another common but far more severe problem that mimics shin splints is a stress fracture. Stress fractures occur most frequently in a runner's feet or lower legs. Often these can begin as only a soreness like that often associated with tendonitis or shin splits. Stress fractures can be distinguished from the preceding conditions by point tenderness directly over the area of the fracture. If an athlete does get a stress fracture, it is usually necessary to greatly decrease his or her training, sometimes stopping all together until the fracture heals.
JUMPING EVENTS (High Jump, Long Jump, Triple Jump, & Pole Vault):
The jumping events combine running speed, agility, strength, and technique. Since being able to rapidly build speed is important, many sprinters also are able to do well in the jumping events.
One of the most common injuries seen in jumping athletes is what is known as "jumper's knee". This is a type of chronic sprain of the ligament that connects the knee cap to the shin. It occurs from placing excessive forces on the knee, such as those seen in jumping sports. It often starts as a slight pain or soreness in the front of the knee just below the knee cap, but can progress to a swollen painful knee. Aggressive quadriceps and hamstring strengthening is vital to preventing jumper's knee, as these muscles, when fully strong, can absorb much of the excessive forces of jumping.
Pole vaulting is the most dangerous sport in track and field. This comes as no surprise as athletes fly as far as 20 feet in the air on a thin fiberglass/carbon pole. It is imperative that the equipment (mats, poles, and runway) are in proper condition. It is equally important that the coach teaching the pole vaulters has experience in the sport and understands the correct technique. This can greatly reduce injuries.
DIFFERENT SHOES FOR DIFFERENT EVENTS:
Parents should not be surprised to learn that they may need to buy more than one sports shoe for Track and Field. There are shoes designed especially for each of the types of events discussed above. The correct size and arrangement of the spikes vary for the various specific competitions.
Try on shoes at the end of the day or shortly after a run when your feet will be slightly larger, and wear the same kind of socks you will be wearing in training or competition. The shoe should be very comfortable, with no pressure points, and your heel should not be able to slip up and down or back and forth. Your toes should not be touching the end and should have a little "wiggle room." If you are thinking the shoe will be OK after you break it in, don't buy it. That is the wrong shoe. Shoe selection will also vary according to the participant's level of skill, from beginner to elite.
Brandon Conine, MSIV, UT Medical School @ Houston

— Tom Parr, M.D.
COMMON SPORTS INJURIES & SAFE PARTICIPATION
Baseball & Softball
Basketball
Bicycling
Boating & Waterskiing
Cheerleading & Gymnastics
Dance
Fishing
Football
Golf
Horseback Riding
Ice Skating & Hockey
Martial Arts
Personal Conditioning
Running & Jogging
Skateboarding & Rollerblading
Skiing & Snowboarding
Soccer
Swimming
Tennis
Track & Field
Volleyball

SPORTS MEDICINE RECOGNITION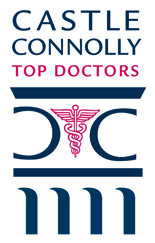 Recognized as one of the "Top Sports Medicine Orthopedic Surgeons in the USA" by Castle Connolly.
Dr. Parr has been named as an "Outstanding Orthopedic Surgeon of Texas", as seen in SPORTS ILLUSTRATED.

SPEAKER'S PROGRAM:
Dr. Parr enjoys teaching parents and coaches on the various aspects of sports safety. If you would like him to speak to your group, please call us.




free Wi-Fi
for our patients
in our office


Follow us on Facebook