Skateboards, Scooters, and Rollerblades
Skateboarding and rollerblading (also called in-line skating) are popular, relatively inexpensive sports, and as long as the rules are followed, can be a great form of exercise. Unfortunately, because of the speed of the skates and because people generally start the sport without professional instruction, most injuries that require a trip to the doctor are due to lack of experience, lack of physical strength and conditioning, attempting "tricks" beyond one's level of ability, using homemade ramps, or failing to wear proper safety equipment.
The ankle, wrist, face and head are the most common areas of injury for skateboarders, while rollerbladers are more likely to injure a leg, the head, or some part of the wrist, arm, elbow, or shoulder. They can range from lacerations to sprains to fractures to concussions.
When purchasing rollerblades or skateboards, always include a helmet (certified specifically for skating), properly fitted knee and elbow pads, and wrist guards as part of the set. Parents should check equipment regularly to be sure nothing is lose or damaged and to be sure protective gear still fits properly. If something is damaged or if equipment has been outgrown, it needs to be replaced.
The rollerblades should fit the foot comfortably without much "wiggle room", but not too tightly, and should be able to provide ankle support when properly fastened. Try on rollerblades wearing the same athletic socks you will wear when rollerblading to be sure the boot is the right size Skateboarders should wear secure, closed toe shoes which are slip-resistant.
In a position statement by the American Academy of Orthopedic Surgeons (AAOS), the Academy reports that "sixty percent of skateboard injuries involve children under age 15, and skateboarders who have been skating for less than a week suffer one-third of the injuries. Most of those injured are boys."
Consider introducing your children or yourself to rollerblading or skateboarding at a facility where there is expert instruction available. At home, first practice in the grass, on carpet, or on a mat until you have good balance and control. Then seek a flat surface with no traffic, broken sidewalks, obstacles, or people, such as an unused outdoor basketball court where you can practice stops, starts, turns, and speed.
It is important to learn how to fall correctly. Bending your knees will lower your center of gravity. This might make it possible to recover your balance without falling; but if a fall can't be avoided, squat low over the rollerblades or skateboard and keep your arms in near your body. This will lower the impact. Fall to the side (rather than the front or back), and roll with the fall to displace the force of the landing. Practice this in the grass until it becomes a natural response when losing your balance. Once you stop your fall, get up as quickly as possible so you won't be in someone else's way.
Rollerblades are reported to be able to go as fast as 25 mph. Your speed should be only as fast as to the point where you are still able to be in control. To go any faster is increasing your chances of getting hurt.
When moving to more congested pedestrian areas, stay on the right side of the sidewalks, and follow the same rules as cars do in the street. Pass on the left, after giving a verbal notice of "passing on the left" to let those in front of you know you are approaching from behind. Give pedestrians the right of way.
The street is not a place to play, even if it is the only smooth surface near your home. Seek a park, especially a park designed for rollerblading and skateboarding.
Make it a rule never to skate without wearing all the safety equipment (see photos above). I once was examining a Texas A&M grad who had broken his wrist rollerblading. I commented that his wrist guards should have protected him, and he explained that he wasn't wearing them because he had broken his wrist guards in a fall the week before. With that, his wife, a fellow A&M grad, rolled up a magazine which she had been reading, and swatted him across the back of the head saying "that's how Aggie jokes get started!" The point is if you break you wrist guard in a fall, consider it having done its job and go buy a new one before getting on your rollerblades or skate board again.
When you do get hurt, you should seek medical help immediately. Do not return to rollerblading or skateboarding until your doctor says you are ready to return to the sport. When you do return, work into it gradually. Your muscles and response time will no longer be as sharp as they were just before your injury. You need to give yourself a little time to retrain before returning to the same high level of activity.
As tempting as it may seem, do not try to hold on to any other moving device for your means of locomotion, especially a car or truck, a bicycle, or even your dog. Do not rollerblade or skateboard in wet weather or on a wet surface. Do not use headphones while skating, and never have more than one person on a skateboard. Don't skate inside buildings or near bodies of water. Do not skate at night or after the sun starts to set, as vision becomes distorted by decreasing light
Do drink plenty of water to avoid dehydration.
Both the AAOS and the American Academy of Pediatrics (AAP) recommend children not starting to ride on skateboards until they are at least 5 years old. Both also strongly urge parents not to let children between the ages 0f 6 and 10 skateboard without close supervision. This is probably a reasonable rule for rollerblading as well. Young children's muscle strength still needs to develop more and their center of gravity is still too "top heavy" to be able to balance, control, and ride a skateboard or rollerblades safely.
— Tom Parr, M.D.
COMMON SPORTS INJURIES & SAFE PARTICIPATION
Baseball & Softball
Basketball
Bicycling
Boating & Waterskiing
Cheerleading & Gymnastics
Dance
Fishing
Football
Golf
Horseback Riding
Ice Skating & Hockey
Martial Arts
Personal Conditioning
Running & Jogging
Skateboarding & Rollerblading
Skiing & Snowboarding
Soccer
Swimming
Tennis
Track & Field
Volleyball

SPORTS MEDICINE RECOGNITION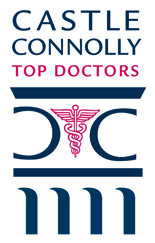 Recognized as one of the "Top Sports Medicine Orthopedic Surgeons in the USA" by Castle Connolly.
Dr. Parr has been named as an "Outstanding Orthopedic Surgeon of Texas", as seen in SPORTS ILLUSTRATED.

SPEAKER'S PROGRAM:
Dr. Parr enjoys teaching parents and coaches on the various aspects of sports safety. If you would like him to speak to your group, please call us.




free Wi-Fi
for our patients
in our office


Follow us on Facebook