Martial Arts
The study of martial arts involves a combination of combative maneuvers of kicks, punches, blocks, and takedowns, done with high energy. Some forms of martial arts also include the use of weapons. Its philosophy is based in peace and personal defense, although it also does include offensive maneuvers.
Martial arts in the United States today has evolved from a number of ancient combat disciplines, originating in Asia, Europe, Africa, Brazil, Hawaii, and early America. There are several basic forms of modern martial arts: STRIKING (Boxing, Karate, Krav Maga, Kung Fu, Kickboxing, and Tae Kwon Do), GRAPPLING (Brazilian Jiu Jitsu, Russian Sambo, Shootfighting, and Wrestling), THROWING (Aikido, Judo, Hapkido, Shuai Jiao), WEAPONS (Iado, Kali, and Kendo), and MIXED MARTIAL ARTS or MMA (a relatively new version of martial art which has borrowed from several disciplines and has few rules). Archery, Boxing, Fencing, Javelin, Judo, Tae Kwan Do, and Wrestling are now part of our modern Olympic Summer Games.
All of the martial arts disciplines will contribute to the development of personal physical conditioning, strength, flexibility, agility, speed, mental concentration, aerobic exercise, and proprioception and balance. Because of the special characteristics from discipline to discipline, it is important to understand the fundamental nature of these unique disciplines and how they may or may not be a good match for yourself or your child, due to personality, maturity, physical development, and basic body build. Also consider whether some martial arts disciplines are more likely to have more serious personal injuries and whether they might be less suited for women and children as a result.
Do not make choices based upon what you or your child has seen on television and in the movies. Those examples are not real, and the values they may or may not represent can be very misleading. The purpose for studying martial arts is not to become aggressive. It is to become more mentally self-disciplined and more physically fit.
Studying a martial art will not enable your child to become a Kung Fu Warrior nor a Ninja Turtle. The American Academy of Orthopedic Surgeons (AAOS) stresses the importance of teaching your children that they must "not attempt stunts performed by more experienced practitioners, such as breaking boards or bricks by kicking or punching." The Academy also urges parents and teachers to be sure that children understand "that martial arts can be dangerous, and therefore they should be careful of using their techniques on other children outside of their martial arts class."
For someone under the age of 12, look for a program that will concentrate on proper technique, form, and discipline, but does not encourage aggressive sparring or contact. This is because the bones' growth plates are still open and the bones are still growing. At this age, there is little reason to take undue chances on damaging the growth plates, which could result in very serious, life-long developmental problems.
For children younger than about 7 or 8, the primary purpose for martial arts classes is to have fun while getting exercise. Their bodies are not yet developed enough to allow the kind of physical muscular control required of the various martial arts, and their cognitive thought processes are not mature enough to focus on a number of the mental aspects of martial arts training.
Teenagers and adults should be honest about their reasons for considering martial arts training. Select a program that is in keeping with your goals. Start with disciplines with less sparring or physical contact. Reaching a competitive level in the sport will take many months to several years, depending upon your fitness and flexibility levels when you start. And adults should always check with their doctor to be sure they are in good enough health to start such a high level activity.
Take your time in selecting both the right martial arts discipline and a martial arts school. You should visit each school you are considering several times to observe different classes and different instructors. You are looking for a school where you are comfortable with all the instructors, not just the one for the beginning class.
In doing your search for a martial arts school appropriate for yourself or your children, consider the following questions. How do they treat the students? How do they treat other parents? How well do they know what they are teaching and how well do they teach? What kind of personal attention does each student receive, especially the ones who are not learning as fast? Do the students seem happy and are they having a good time? Is the school accredited and by whom? Is the school clean, neat, and well organized? What were the conditions of the restrooms and dressing rooms? Is the equipment in good shape and are the floors appropriately cushioned for the nature of the sport? Is there plenty of room for movement without posts or other potential hazards being in the way? Does the owner or instructor put more emphasis on the training the school provides for its students or does he or she seem to want you to be impressed with his or her own personal accomplishment? In addition to tuition, what other costs should you expect, such as for uniforms and equipment? How much pressure are they putting on you to sign a long-term contract (too much pressure or a really long-term contract are not good indicators)?
Search online for additional information about your choices for martial arts disciplines, and about school choices in your area. Contact your local Better Business Bureau to see if there are complaints filed against the school. While it is rarely the case, it is also reasonable to check online or with your local law enforcement office to verify that the instructors do not have criminal histories such that they should not be working with children (or with you). Try calling the school to ask some additional questions at various times of day. Do they answer the phone? While it will take some time and effort, answering these questions will help you in making more appropriate choices.
The AAOS recommends appropriate safety measures be followed to help prevent injury. They include training with martial arts instructors who focus on form, technique, proper falling, and other safety measures, rather than on competitions. Always follow the rules for wearing protective equipment for that martial arts sport, including head guard, a body protector, forearm protectors, shin guards, and a groin guard for the more combative disciplines. Concentrate on strengthening the shoulder, leg, and hip muscles, as well as core body conditioning (which will help provide better back support). Do your stretching exercises to increase flexibility, and work on aerobic exercises to improve speed and endurance. Do not participate if you are ill, exhausted, or in pain, as doing so will likely lead to a more serious injury.
A word of caution about using martial arts training to treat a variety of learning disabilities, including ADD and ADHD. As part of their marketing, some martial arts programs will include claims and personal testimonials indicating that several attention deficient disorders successfully respond to martial arts training. It is true that many aspects of the martial arts skills may improve concentration and behavior typical of ADD and ADHD; however these same skills are also part of a number of other sports, including gymnastics and dance. Until the medical, psychological, and educational communities can provide adequate scientific research on this subject, understand that antidotal information is interesting but not an assurance that your son or daughter will likely have similar benefits or that these benefits could not also be found in another sport.
— Tom Parr, M.D.
COMMON SPORTS INJURIES & SAFE PARTICIPATION
Baseball & Softball
Basketball
Bicycling
Boating & Waterskiing
Cheerleading & Gymnastics
Dance
Fishing
Football
Golf
Horseback Riding
Ice Skating & Hockey
Martial Arts
Personal Conditioning
Running & Jogging
Skateboarding & Rollerblading
Skiing & Snowboarding
Soccer
Swimming
Tennis
Track & Field
Volleyball

SPORTS MEDICINE RECOGNITION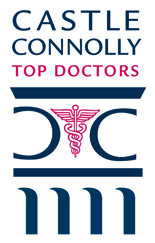 Recognized as one of the "Top Sports Medicine Orthopedic Surgeons in the USA" by Castle Connolly.
Dr. Parr has been named as an "Outstanding Orthopedic Surgeon of Texas", as seen in SPORTS ILLUSTRATED.

SPEAKER'S PROGRAM:
Dr. Parr enjoys teaching parents and coaches on the various aspects of sports safety. If you would like him to speak to your group, please call us.




free Wi-Fi
for our patients
in our office


Follow us on Facebook