Horseback Riding
Trail riding is a great way to enjoy the outdoors and see the elements of nature in a way not possible from a car window. For many people, however, the first time they ever ride a horse is on vacation when they sign up for a trail ride, as if they were buying a ticket to an amusement park ride. The problem is that riding a horse safely requires substantial training and skill, as well as proper clothing and equipment...not jogging shoes, shorts, and a baseball cap. If you are thinking about a trip which could include horseback riding, you might consider taking a few lessons in advance.
Always begin horseback riding with lessons from experienced instructors who have completed a horse safety course, and make sure they select a horse appropriate for the age and abilities of the beginning student. Instruction should include both how to mount and ride, as well as how to approach and otherwise handle a horse while on the ground. Instruction also should include the proper way to land and roll away from the horse in case of a fall. While some injuries can occur in the stable caring for a horse, most horseback riding injuries are from falling off of the horse, even by experienced riders.
Interestingly, in 2006, the British Journal of Sports Medicine reported a study of non-fatal horse related injuries treated in 66 United States emergency rooms. Of those, 66.1% were from either from falling off of or being thrown off of a horse, and most of the other injuries were from being kicked by a horse while on the ground.
Head injuries are the primary cause of death in horseback riding. ASTM SEI certified riding helmets are your best protection from head injuries in falls. Make certain the helmet fits its wearer appropriately, and be careful about buying a used riding helmet which might be damaged from previous accidents. Discard and replace any helmet which was previously in an accident, as the helmet will have been weakened when it absorbed the force of the fall, protecting the rider's head. (Note that bicycle helmets and riding helmets are designed for different sports and must meet different standards, so a bicycle helmet cannot be substituted for a riding helmet.)
In a study published in 2002 in Spinal Cord (the official journal of the International Spinal Cord Society), and based on research in the United Kingdom, "Head injuries outnumber spinal injuries by five to one." It also explained that "of all horse riding activities, jumping is most likely to produce a spinal injury."
As in most sports, riding has a particular style of dress, some by tradition and mostly for safety. Clothing should not be loose. Unless you are a serious equestrian, jeans will work well. If you advance to the point where you choose to participate in equestrian competition, you then will need to purchase clothing required by the rules of the sport.
Riding boots should be made of leather and have a small heel, appropriate to fit into the stirrups safely where the foot will not slip through. To protect your hands in handling the reins, wear gloves with the palm side made of leather.
Until you are experienced, always have a professional check the saddle to be sure it is the correct size and that is is secure. Also have him or her check the stirrups to be sure they are adjusted to your size. Always ride under supervision. Inexperienced riders should never try to jump a horse or ride too fast.
It is important to sit upright in the saddle, with proper posture and a good sense of balance. Doing so, makes the horse's work a little easier. Core body conditioning and proprioception exercises are therefore important in horseback riding. Your level of physical conditioning will have a direct affect on how successfully you are able to ride.
Understand that a horse will run when frightened. Pay attention to sounds or unexpected movements which would startle the horse, and be prepared for the horse's reaction.
No matter how experienced an equestrian you are, you should always follow the safety rules. Remember that horses have their own personalities and no horse is completely safe.
— Tom Parr, M.D.
COMMON SPORTS INJURIES & SAFE PARTICIPATION
Baseball & Softball
Basketball
Bicycling
Boating & Waterskiing
Cheerleading & Gymnastics
Dance
Fishing
Football
Golf
Horseback Riding
Ice Skating & Hockey
Martial Arts
Personal Conditioning
Running & Jogging
Skateboarding & Rollerblading
Skiing & Snowboarding
Soccer
Swimming
Tennis
Track & Field
Volleyball

SPORTS MEDICINE RECOGNITION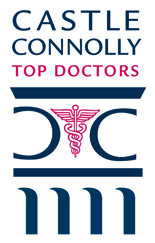 Recognized as one of the "Top Sports Medicine Orthopedic Surgeons in the USA" by Castle Connolly.
Dr. Parr has been named as an "Outstanding Orthopedic Surgeon of Texas", as seen in SPORTS ILLUSTRATED.

SPEAKER'S PROGRAM:
Dr. Parr enjoys teaching parents and coaches on the various aspects of sports safety. If you would like him to speak to your group, please call us.




free Wi-Fi
for our patients
in our office


Follow us on Facebook