Basketball
Basketball is a fast paced, running and jumping sport for players of all ages and varying levels of ability. Played on a casual or recreational basis, it can be a fun social sport. Basketball also can be a very competitive sport, played in organized leagues.
Basketball is both a contact and an aerobic sport, but it should not be used as a way to "get into shape". Poor or inadequate conditioning will lead to injuries if one just starts playing basketball. Get in shape first, in order to be able to keep up with this fast paced running and jumping game. Recreational basketball players should maintain regular workouts, at least three to four days a week. These should include a variety of sprinting drills, leg and upper body strengthening exercises, stretching and flexibility work, jumping rope, core body conditioning, and ball practice. To help reduce the force of the impact of jumping, practice landing where you come down in a balanced position, with your knees over your toes, and with both feet hitting the ground at the same time. Your body is at greatest risk of injury to the knees and ankles when you land with only one foot, especially if your knee is straight at the time of impact.
Except for anterior cruciate ligament (ACL) injuries, men and women experience similar injuries in basketball. Women tend to be at greater risk for ACL injuries than are men, at all levels of competition. ACL and meniscus injuries are usually non-contact injuries which happen upon landing from a jump or when making a sudden twisting motion. Patellar tendonitis is also known as "jumper's knee". It involves the tendon that connects the kneecap to the shin bone, and is common in all jumping sports, including basketball. Any knee injury should be checked by an orthopedic surgeon to prevent further damage, especially if there is swelling or pain, or if there was a "pop".
Ankle sprains are common in basketball. A previously sprained ankle will be more likely to get injured again. Thus, it is best to take preventative measures to protect the ankles. Something as simple as walking forwards and backwards for a few minutes every day on a 2"x4" or 2"x6" piece of lumber will help rebuild ankle strength and, even more importantly, restore and maintain proprioception. Good, high-top basketball shoes or lace-up ankle braces can help protect the ankles as well.
The stresses on the feet from constant running and jumping on the court can create small stress fractures in the long bones of the foot, especially in the 5th metatarsal (on the little toe side). If left untreated, these stress fractures can progress to become disabling. Early recognition and treatment can prevent serious consequences and loss of playing time. Achilles tendinitis and rotator cuff tendonitis are also common overuse injuries in basketball.
Finger injuries can be more serious that they would first appear, especially if there is not a lot of swelling or pain. Injured fingers should be buddy taped to an adjacent finger and checked in the next couple of days by an orthopedic surgeon to be sure the finger will heal normally and without eventual deformity.
Wrist injuries are not as common in basketball; however unusual pain in the wrist, especially when shooting the ball, should not be ignored.
SHOES, CLOTHING, and OTHER PROTECTIVE ITEMS:
Proper basketball shoes will absorb much of the repetitive impact of hard sprinting and jumping, and thus contribute greatly to safe play. They should fit comfortably, but not too tightly, and be able to give the ankle good support. The heels should be able to cushion the impact of landing. The soles should be in good enough condition to have good traction and not slip. Cotton socks also will help protect the feet, as well as absorb moisture.
Knee and elbow pads are helpful in cushioning falls, reducing the chances for injury to the knees and elbows. Mouth guards are essential to help protect your teeth. Remove jewelry before playing, so you don't hurt someone else or so it doesn't get caught and cause you injury as a result.
If you wear glasses, they need to be the kind that are made specifically for playing sports or you need safety goggles over them to protect your eyes and face.
COURT CONDITIONS:
Before starting a pick-up game, check the court or area of play to be sure the court is in good shape with reasonable traction and no holes. There should be no small items, such as rocks, sticks, or trash, laying about which could cause a misstep, awkward landing, or fall. Outside play areas need to be away from walls, bleachers, trash cans, or other hazards which could cause injury from collisions. Goals and structures which cannot be moved should be padded. Lighting needs to be appropriate for the location and the time of day.
PICK-UP GAMES:
Good sportsmanship is important in preventing injuries, both to yourself and other players. Seek to join others who play at a level similar to yours. Specifically ask about the rules of the game you are joining, and do your best to follow them. In pick-up games, players are responsible for making calls on themselves. Do so immediately and loudly enough for all to hear. If you picked the right playing partners and followed these rules, you should be able to shake hands with everyone on the court at the end of the game.
— Tom Parr, M.D.
COMMON SPORTS INJURIES & SAFE PARTICIPATION
Baseball & Softball
Basketball
Bicycling
Boating & Waterskiing
Cheerleading & Gymnastics
Dance
Fishing
Football
Golf
Horseback Riding
Ice Skating & Hockey
Martial Arts
Personal Conditioning
Running & Jogging
Skateboarding & Rollerblading
Skiing & Snowboarding
Soccer
Swimming
Tennis
Track & Field
Volleyball

SPORTS MEDICINE RECOGNITION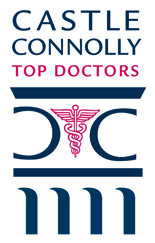 Recognized as one of the "Top Sports Medicine Orthopedic Surgeons in the USA" by Castle Connolly.
Dr. Parr has been named as an "Outstanding Orthopedic Surgeon of Texas", as seen in SPORTS ILLUSTRATED.

SPEAKER'S PROGRAM:
Dr. Parr enjoys teaching parents and coaches on the various aspects of sports safety. If you would like him to speak to your group, please call us.




free Wi-Fi
for our patients
in our office


Follow us on Facebook