Ice Skating and Ice Hockey
Recreational ice skating can be a good sport, and is a reasonable consideration for summer recreation in Texas. Beginners should always take lessons to learn proper techniques and safety rules of the ice. We are fortunate to have an indoor ice skating facility in Ft. Bend County where those interested can take lessons and otherwise be able to participate in these sports.
Ice skating is not a sport to take up to "get into shape" however. Good muscle strength and balance are needed to participate safely in recreational skating. If this is one of your chosen sports, then you need to follow a personal workout routine three to four days a week which includes core body exercise, proprioception training, and thigh and calf strengthening.
Skate boots are very personal. Each person's biomechanics, foot structure, and foot pronation are unique. The skate boot needs to fit the foot correctly, without being either too tight or too loose, and the blade needs to be mounted at the precise angle for the user's individual skating technique. Rented skates are OK for an occasional ice skater, but for more serious skaters, it is important to own and use personalized equipment. The blades need to be kept appropriately sharp, as dull blades will skid and blades that are too sharp will stick. Your frequently of skating will affect how often to sharpen the blades.
ICE SKATING INJURIES:
Competition skating is very different from recreational skating. Competitive ice skaters are apt to have overuse injuries, because the nature of the sport does not typically provide "down time" during an off-season, as do most other sports. If neglected, overuse injuries can become much more serious. Pay attention to pain. If it doesn't go away shortly, have it checked by a physician.
If you develop any injuries related to skating, always take your skate boots with you to your doctor. Being able to evaluate how your boots are fitting may affect the diagnosis and treatment.
Following an injury, you should return to skating gradually. You do not want to cause a reinjury, or cause a different injury, due to compensating for the original injury not being fully healed. Also, important conditioning will be lost during your recovery time, so always follow your physician's prescribed rehabilitation program prior to returning to skating.
Because ice skaters are not currently required to skate with a helmet, in comparison to rollerblading, ice skating results in a great number and potentially more serious head injuries for skaters of all ages and levels of experience. Ice skating is on a slippery surface. When a skater starts to fall, the natural reaction is to put out an arm to brace the fall; but on the slippery ice, the hand and arm slide as well. The first body part to actually have forceful impact on the ice is most generally the face and head. Because nothing has slowed the velocity of the impact of the head onto the ice, concussions and other brain injuries are a concern. A helmet with a face mask, similar to an ice hockey helmet, would help greatly.
In the July, 2004 issue of Pediatrics (the professional journal for the American Academy of Pediatrics) an article on skating injuries concluded with "Children should wear a helmet during recreational ice-skating. Mandatory helmet use by pediatric ice-skaters at indoor rinks should be implemented. Use of other types of protective equipment, such as wrist guards, knee pads, and elbow pads, should be considered for prevention of injuries to the extremities during ice-skating. Caution should be used when allowing young children to participate in recreational ice-skating." Unfortunately, the United States Figure Skating Association (USFSA) has not yet embraced these recommendations, so parents are likely to find resistance to these safety measures.
ICE HOCKEY:
Ice hockey is a fast paced, hard-hitting, collision sport, played with sticks and a puck which can travel over the ice up as fast as100 miles an hour.
The equipment is designed to protect the players as much as possible; however, the nature of the sport is such that equipment alone is not enough. Even with proper helmet protection, concussions will happen because of the player's high rate of speed just before impacting on the ice. Although not always required, hockey players should wear mouth guards to protect from broken teeth. Mouth guards help absorb the shock of impact with the ice, helping to reduce problems from concussion.
Frostbite can occur because of the continual exposure to the cold, so players need to wiggle hands and feet frequently for improved circulation to these areas. Lacerations, as well as knee and shoulder injuries, are also common to the sport.
Injuries are more likely during games than during practice. Perhaps as many as one-third of all the hockey injuries are due to foul play. Most of these are related to "body checking."
The rules about body checking differ from league to league and region to region. Canada permits body checking at a younger age than do most parts of the United States. As discussed in the February, 2006 issue of Pediatrics, Canadian hospital data indicated that "there were higher odds ... of receiving a [body] checking injury in the province that had introduced checking at a younger age, suggesting that there is no protective effect from learning to [body] check earlier."
Players need to be taught never to "head spear" as this can lead to a broken neck.
If your child has an interest in hockey, look for a hockey league that does not permit contact play until age 15. This will put the appropriate emphasis on developing good hockey playing techniques, rather than on "dirty play."

— Tom Parr, M.D.
COMMON SPORTS INJURIES & SAFE PARTICIPATION
Baseball & Softball
Basketball
Bicycling
Boating & Waterskiing
Cheerleading & Gymnastics
Dance
Fishing
Football
Golf
Horseback Riding
Ice Skating & Hockey
Martial Arts
Personal Conditioning
Running & Jogging
Skateboarding & Rollerblading
Skiing & Snowboarding
Soccer
Swimming
Tennis
Track & Field
Volleyball

SPORTS MEDICINE RECOGNITION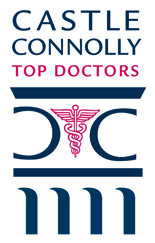 Recognized as one of the "Top Sports Medicine Orthopedic Surgeons in the USA" by Castle Connolly.
Dr. Parr has been named as an "Outstanding Orthopedic Surgeon of Texas", as seen in SPORTS ILLUSTRATED.

SPEAKER'S PROGRAM:
Dr. Parr enjoys teaching parents and coaches on the various aspects of sports safety. If you would like him to speak to your group, please call us.




free Wi-Fi
for our patients
in our office


Follow us on Facebook