Baseball and Softball
Most baseball and softball injuries come from repetitive use of the same muscle groups and poor technique in batting and throwing, as well as from sudden starts and stops, frequently in body positions normal for the sport but not normal for the body. Serious injuries (a few potentially fatal) also can occur by being hit in the head and face or chest by a hard thrown or hit ball. As with all protective sports equipment, be sure the equipment is the appropriate fits for each individual player properly.
We are fortunate to have good baseball field facilities in Ft. Bend County and around the Greater Houston Area. Parents and adult players should support the local efforts to take care of the fields before, during, and after the season. Check to be sure the field you or your child is playing on is using "break away" bases, as these are very important in preventing knee, leg and ankle injuries from sliding. Properly maintained fields are important in reducing injuries to players.
Parents need to be sure their young athletes are in good physical shape prior to the start of the season. If the family has a habit of regular exercise, this shouldn't be too big a problem. If not, then a gradual increasing of a fitness routine needs to start at least six weeks prior to the start of the first season practice. (The same rule also applies to older athletes, from the teenage years all the way through the senior years.)
Research done by the University of North Carolina at Chapel Hill in 2003 found "safety balls" reduce Little League injuries by 29%. They also found that face guards, made of either clear plastic or wire mesh, reduce the risk of fatal head injuries by 35%. While there is still some resistance at some levels of the sport, catchers, batters, and even pitchers should be encouraged (or required) to use face guards.
Known as "Little League Elbow," overuse injuries of the throwing arm in a still-growing body have become a common and increasingly more serious orthopedic problem. Throwing causes great stress at the elbow, risking damage to the growth plates at the ends of the bones. The American Academy of Orthopedic Surgery (AAOS), recommends a young pitcher not be permitted to throw more that 200 pitches total (pitch count) in a week, practices and games combined, and should play no more than 3-4 innings a game. The number of innings pitched and total number of pitches per week vary according to age. Learning to throw sliders and curve balls should be delayed until the mid-teenage years when the body is more mature and the growth plates have closed.
Other overuse problems for baseball and softball pitchers of all ages are due to pitchers not being in top physical condition to pitch and then not getting enough days off for the body to recover. Pitchers also need specific training on how to use the whole body to create velocity, rather than trying to just use arm strength alone. Receiving special training in the off season by a professional pitching coach can be helpful in preventing injuries due to improper pitching technique.
Proper warm up, including a little bit of light stretching to the point where your muscles feel warm and relaxed, is important in preventing injuries in all sports. We no longer recommend aggressive or intense stretching before competition when fast reactions or explosive power are required. That is because for fast reaction and quick reflexes the muscles, tendons, and ligaments must be in proper balance to work at top efficiency. Excessive stretching for a body in good condition disrupts this balance and can lead to an increased potential for injury.
For all older players (including much older players), shoulder, elbow, and back injuries are due to overuse and poor condition. Jumping, twisting, and bending motions to catch a ball require good muscle tone. If you want to play ball on the weekends, you should work on the flexibility of all your joints, work on strengthening your core body muscles (back and abdominal), and do a 30-minute walk/sprint workout three alternating days during the week. Maintaining this level of conditioning will help reduce the risks of shoulder, back, and ankle injuries, and lead to a healthier quality of life.
— Tom Parr, M.D.
COMMON SPORTS INJURIES & SAFE PARTICIPATION
Baseball & Softball
Basketball
Bicycling
Boating & Waterskiing
Cheerleading & Gymnastics
Dance
Fishing
Football
Golf
Horseback Riding
Ice Skating & Hockey
Martial Arts
Personal Conditioning
Running & Jogging
Skateboarding & Rollerblading
Skiing & Snowboarding
Soccer
Swimming
Tennis
Track & Field
Volleyball

SPORTS MEDICINE RECOGNITION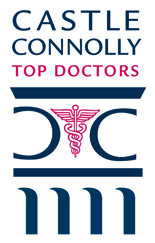 Recognized as one of the "Top Sports Medicine Orthopedic Surgeons in the USA" by Castle Connolly.
Dr. Parr has been named as an "Outstanding Orthopedic Surgeon of Texas", as seen in SPORTS ILLUSTRATED.

SPEAKER'S PROGRAM:
Dr. Parr enjoys teaching parents and coaches on the various aspects of sports safety. If you would like him to speak to your group, please call us.




free Wi-Fi
for our patients
in our office


Follow us on Facebook